Dr. Sarita Dhuper
Founder, Executive Director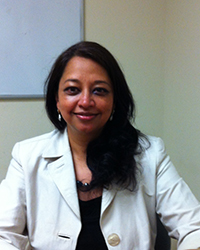 Dr. Sarita Dhuper founded Live Light Live right in 2001. Under her direction, the organization has won numerous awards and received recognition for its work in the fight against childhood obesity.
A passionate clinician, an educator, and a social entrepreneur, Dr. Dhuper was the director of pediatric cardiology and pediatric obesity at Brookdale University Hospital and is a clinical associate professor of pediatrics at SUNY Health Science Center of Brooklyn.
Dr. Dhuper runs a clinical practice in pediatric cardiology and obesity in Brooklyn and is the network cardiologist for NY Presbyterian Health Care and Long Island Jewish Health Care (Cohen's Children's).
Dr. Dhuper's work has raised awareness among parents and community leaders that obesity is a serious health issue. She has also helped primary care providers learn how to appropriately manage the disease.
She was honored at the Citizens Recognition Awards Gala at the Flatbush YMCA for her dedication and commitment to improving the health of the children in Brooklyn; by the City Council of New York for being an outstanding citizen in NYC; received the Phenomenal Woman Service Award by the Flatbush YMCA; was recognized for her outstanding service in the community; and recognized for Women's history month.
An inspiring speaker, teacher and children's advocate, Dr. Dhuper has given numerous presentations at major medical conferences and community seminars including Donna Karan's Urban Zen Foundation; The Congressional Black Caucus conference on health disparities; a keynote speaker at the SUNY Downstate Medical Center obesity symposium; a speaker at the Brooklyn Food Coalition and Brooklyn Cable Network; and she has appeared on ABC news as a medical expert. Her pediatric residents nominated and awarded her the Outstanding Teacher of the Year award five times.
Dr. Dhuper is board certified in Pediatrics, Pediatric Cardiology and a fellow of the American College of Cardiology, American Academy of Pediatrics; a member of The Obesity Society; is board certified in Obesity Medicine and is a Diplomate of the American Board of Obesity Medicine.
Dr. Dhuper's research interests are related to obesity-related cardiovascular risk and metabolic syndrome and echocardiographic studies of diastolic function in obesity and other related cardiac conditions.
---
Susan Blech
Director of Operations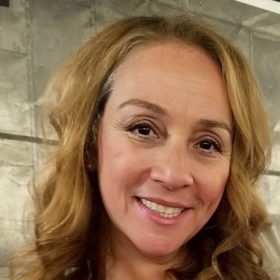 Susan Blech joined Live Light Live Right in 2007. She oversees the exercise and summer camp program, and helps families navigate our enrollment process.
Ms. Blech has fostered partnerships with the Fresh Air Fund, Head Start, local middle and high schools, and the Police Athletic League. Ms. Blech also develops projects to grow our organization from a corporate to a programmatic perspective.
Ms. Blech personally understands what it takes to lose weight. Since 2003, she has been on a journey to return to a normal weight from a high of 468 lbs. She is the co-author with her sister, Caroline Bock, of Confessions of a Carb Queen, a memoir about her weight loss experience. Susan has turned her obsession with food into a career passion.
In her spare time, she works out, enjoys healthy cooking and spending time with family and friends. Ms. Blech is a graduate of Florida State University.
She lives with her husband and daughter in New York City.
---
 Jesodra (Rena) Sooknanan
Senior Community Care Coordinator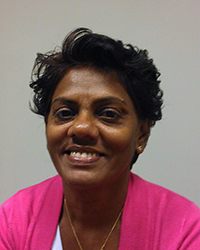 Rena Sooknanan coordinates our exercise program and organizes the medical clinics. She is also our community liaison, spreading the word about the program into local schools, churches, recreation centers and community events. With dedication and passion, Ms. Sooknanan ensures that each child and parent is given all the opportunities for success.
Her passion started early. As a child growing up on a farm in Trinidad, West Indies, she developed a passion for nutrition and health. She spent time picking from the farm's diverse choices of vegetables and feeding the animals. When she moved to United States, she began taking courses at Kingsbrook Community College and earned an associate's degree in community health. She later earned a BS in health sciences from St. Joseph's College.
Prior to joining the Live Light team, she worked with the Caribbean Women's Health Association, where she was as an outreach coordinator and case manager with the Maternal and Children's Health Program.
She lives in Brooklyn with her daughter and son.
---
Dr. Barry Panzer , PhD, ACSW
Mental Health Consultant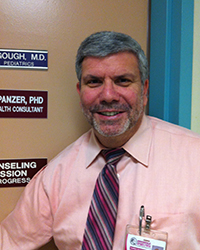 Dr. Barry Panzer brings nearly four decades of clinical experience with children, families and adults to Live Light Live Right. Since joining our organization, Dr. Panzer has helped design and implement a three-stage process to screen patients for co-morbid psychosocial problems and has prepared a written guide for staff about childhood psychiatric disorders in relation to obesity. Dr. Panzer developed the only known group therapy program to teach obese youth to cope with weight bias.
Dr. Panzer has established liaisons with several local mental health clinics, offering expert consultation to psychotherapists treating children and teens with excess weight. He is developing a citywide directory of pediatric obesity programs, highlighting staffing, services and logistics.
Dr. Panzer has published several articles about obesity treatment and is the author of the first continuing education course for mental health professions in the area of childhood obesity.
Dr. Panzer received a PhD with distinction from Columbia University and his post-graduate training includes family therapy, cognitive-behavior therapy and child & adolescent nutrition. He was a clinical instructor in the department of psychiatry, Downstate Medical Center and an adjunct professor at Columbia University.
Dr. Panzer is a member of the American Board of Examiners in Clinical Social Work, the National Association of Social Workers and The Obesity Society, and runs a private psychotherapy practice in Mill Basin, Brooklyn.
---
Dr. Judy Marshel, PhD, RD, CDN
Senior Nutritional Consultant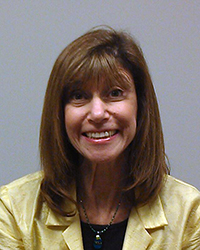 Dr. Judy Marshel, a nutrition and health expert, joined Live Light Live Right in 2003. As our senior nutritionist, she designs program materials and counsels children and their families about the concepts of healthy eating for weight management.
Dr. Marshel provides patients with practical advice and strategies to reach their health and weight goals. She guides her patients to become the healthiest version of themselves and helps patients break through barriers as they work towards their goals.
Dr. Marshel has conducted research on school food consumption and belief patterns among inner city obese participants of our program, the impact of our program on diet and habit change; and the outcome of a multi-disciplinary hospital-based lifestyle modification program serving an inner city high-risk population. She also participates in community health fairs and gives lectures about nutrition and obesity.
In her private practice in Brooklyn and Long Island, Dr. Marshel counsels individuals of all ages and medical conditions who seek wellness through nutrition and lifestyle modifications. She delivers customized nutrition and lifestyle change workshops for corporations, motivating her audiences to live a healthier life.
For over a decade, Dr. Marshel was the senior nutritionist for Weight Watchers International. There she was responsible for program development and maintaining the technical integrity of the Weight Watchers program on a worldwide basis. She participated in clinical research initiatives and served as a corporate spokesperson.
As a writer and nutrition expert, Dr. Marshel's articles have been featured in Woman's World, Diabetes Forecast, LYTE Lines, the Food and Nutrition Council's Keynotes, and First For Woman. She also co-authored the critically acclaimed books Trouble-Free and PMS Relief
---
Ebony Harris
Lead Exercise Trainer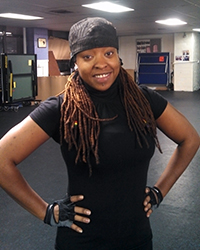 Ebony Harris, a lifelong East New York resident, has been an exercise trainer with Live Light Live Right since 2001. She brings passion and excitement to each class she teaches. Her approach to fun and effective fitness is to turn exercise into play.
Ms. Harris developed and choreographed an exercise video that is given to each child for home use.
Ms. Harris works with our program year round and has taken an increased role in our summer camp as a lead counselor. She works closely with our camp director on programming and is responsible for many daily activities that help run our summer camp program smoothly.
She attended John Jay College of Criminal Justice and graduated from Katherine Gibbs School of Business. She holds certificates in personal training, group fitness and kickboxing through International Fitness Trainers' of America.
In her spare time, Ms. Harris enjoys working with and training dogs. She lives in East New York with her dog, Osiris.
---
Kim Jordan
Exercise Trainer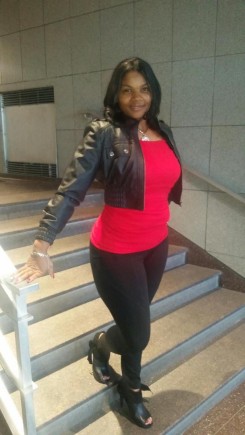 Kim has been a fitness instructor for Live Light Live Right since 2005. Kim became involved in Live Light Live Right because of her own experience with obesity. She was overweight and had a mild heart attack in her late twenties, that scare motivated her to change her way of life. Kim joined a gym and started eating right, her weight started to come off. Kim was able to regain her health and she wanted to help others do the same. She became a certified personal trainer and has shown leadership in teaching new and fun exercises to the children in our program. Kim's work experience has been at the Flatbush YMCA and Q-Fitness, in addition to working with senior citizens at a senior center. She is very active with her two sons and has shown them how important a healthy lifestyle is. Kim provides support and knowledge our children need in order to succeed in their weight loss journey.
---
Sandra Carrero
Exercise Trainer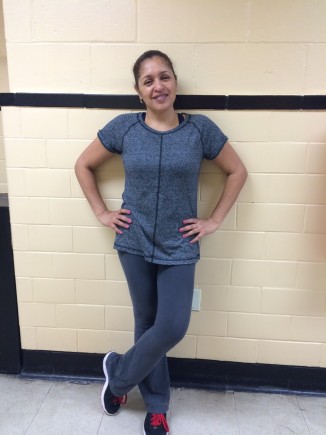 Sandra joined Live Light Live Right in 2011 and is a certified personal trainer. She began her passion for exercise later in her life. Her experience began by joining a gym and taking classes on physical health. Sandra is from Aruba and has always loved to dance, she integrates her love for dance into the exercise she does with the children. Sandra brings great energy to our program and makes exercising fun for the children. She has worked for the City of New York Parks and Recreation since 2006 and also worked for NYC Department of Health and Mental Hygiene for four years prior to that. Her experience offers a great deal to our children. Sandra truly loves what she does and feels that she is the one rewarded because of the opportunity to she has been given to work with our children.