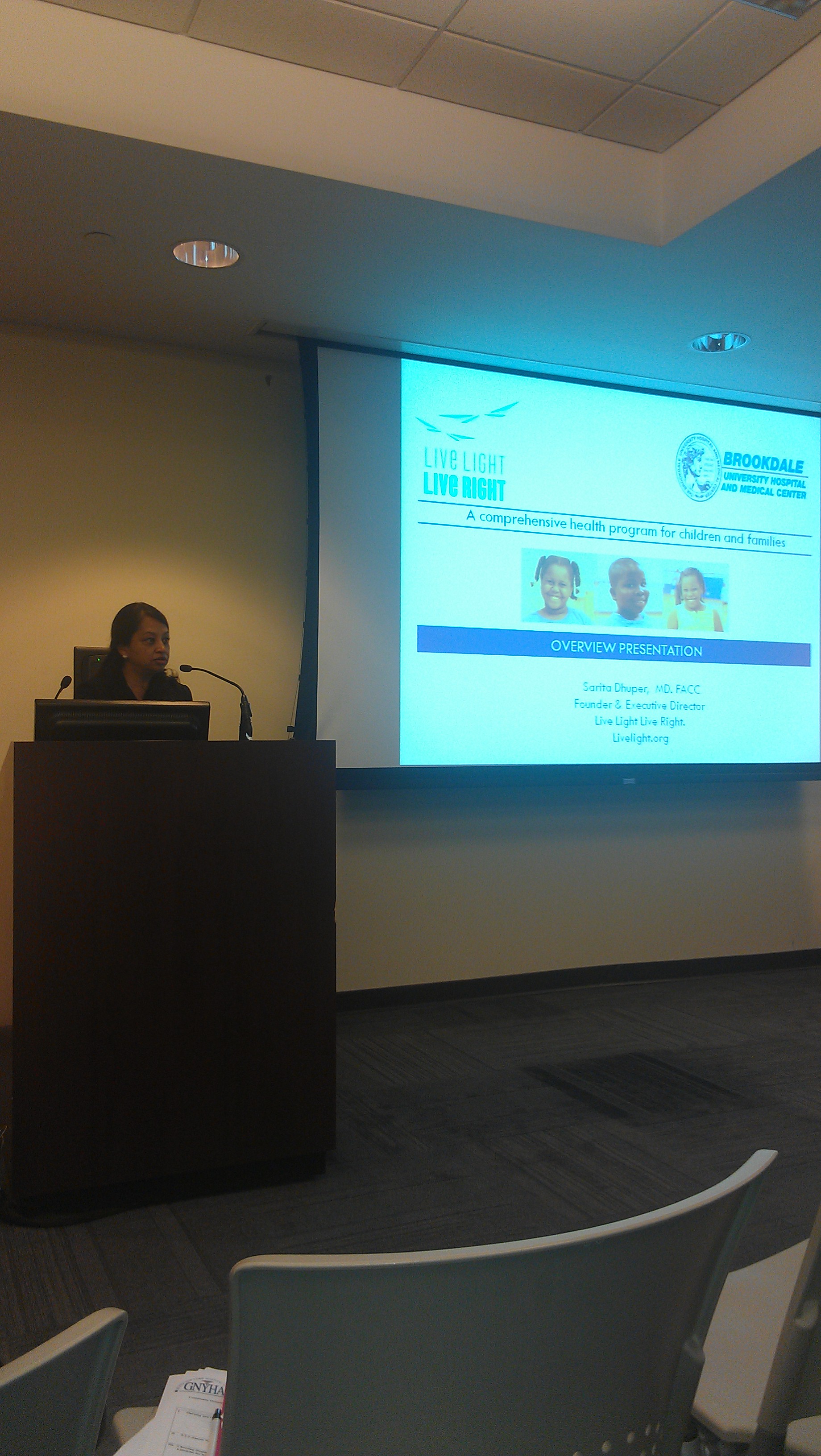 On Oct. 22, the Greater New York Hospital Association held its first learning session. The association focused on best practices in hospital/community-oriented childhood and adolescent obesity prevention and reduction initiatives. Five hospitals that have implemented evidence-based initiatives shared their interventions, including their evaluation efforts.
Dr. Dhuper, director of pediatric cardiology at Brookdale University Medical Center and the director of the Live Light Live Right program joined New York-Presbyterian Hospital's Choosing Healthy and Active Lifestyles for Kids (CHALK) program; Montefiore Medical Center's B'N Fit initiative; and the Nemours: A Children's Health Systems' implementation of the 5-2-1 Almost None initiative, a version of a model healthy eating and physical activity program for children and families that has received national recognition.
At the session, Dr. Dhuper shared information about LLLR, giving a presentation about childhood obesity and how LLLR works to combat it. The GNYHA event also gave her an opportunity to learn about the success and challenges of other programs in our area.
Most hospitals today are choosing obesity as their community initiatives and this allows us to continue to grow and get support for our program. GNYHA will be creating toolkits and offering support to our programs.
The New York State Dept. of Health has additional information about community service plans for hospitals.