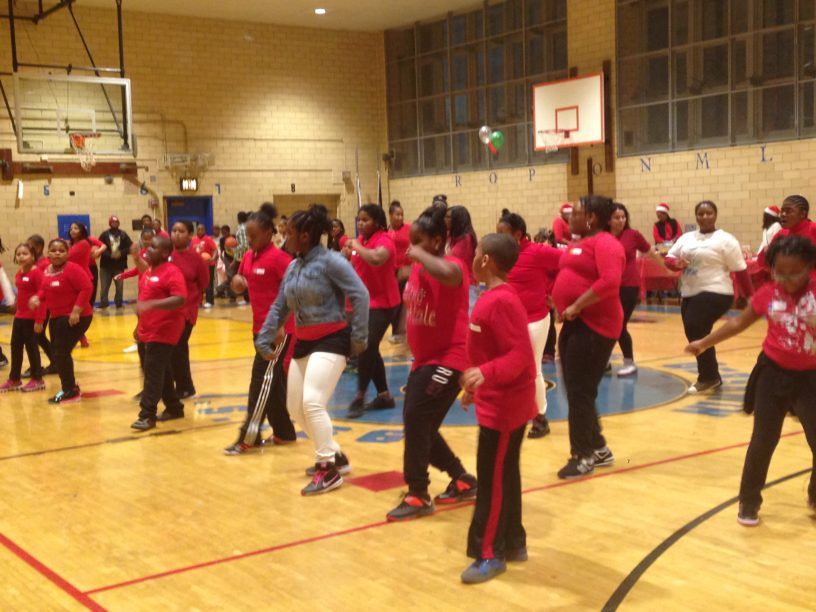 Live Light Live Right was able to give the best holiday party On December 12, 2014 to our participants thanks to the generosity of Teresa Tsai, President and Chief Executive Officer at Interventure and Robin Hood Foundation.
Our party was held at our CAMBA Beacon 166 program location. The Live Light Live Right trainers worked tirelessly with our participants to choreograph several dances for the children to perform for all of our guests. Our own Chef Nico catered the food, which was both delicious and nutritious.
Santa made a visit and surprised many of our children with presents from their wish list. We were grateful many of our partners were there to help us celebrate with our children and their families. It was a great event.