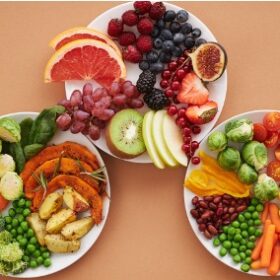 Everyone should try to eat at least 5 fruits and vegetables every day. It's actually easier than it sounds!
Add banana or berries to your breakfast. Snack on an apple, banana, or orange.
Eat cut up peppers, celery, cucumbers, or carrots with lunch.
Have at least 2 kinds of veggies with dinner in a salad or as a side!
How many creative ways can you think of?
Watch  Chef  Nico as he talks all about fruits and  fun  ways  to include them in your diet.