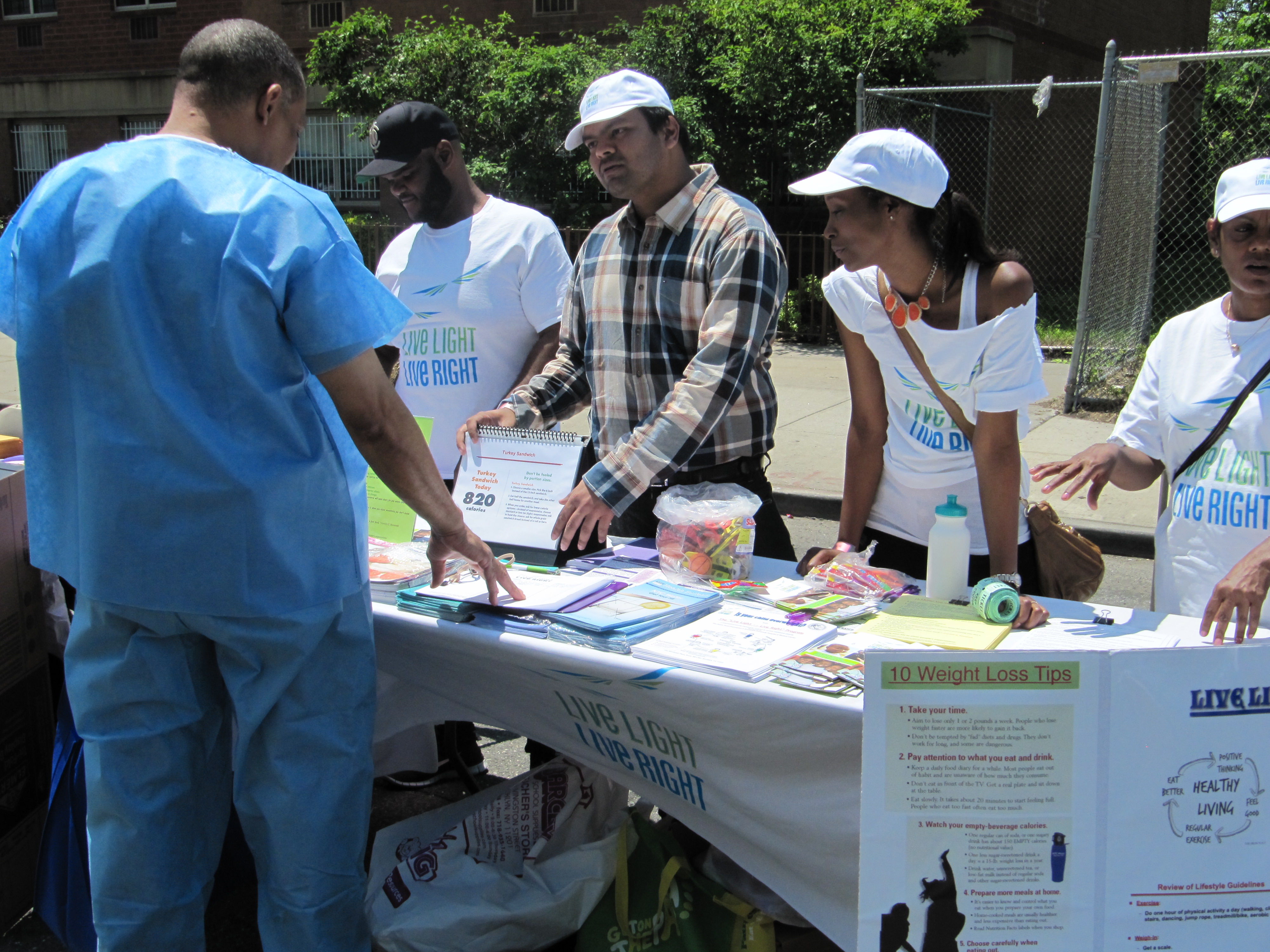 What a day of fun we all had last month at The Brookdale Hospital's 10th Annual Health Fair. The bouncy house was a real hit with the kids and so was the face painting. And everyone loved the giveaways (while they lasted!)
But the event was more than just fun, it also provided families an opportunity to learn more about health. Twenty-five health care providers attended to offer their services to families. They had information about nutrition, weight management counseling, health screenings for Body Mass Index, asthma, blood pressure and more.
The Live Light Live Right staff provided nutritional and weight management counseling to families. We even raffled off a pair of Nike sneakers! In all, we collected 78 signatures.
We were delighted that our partners joined us or provided materials including the Flatbush YMCA; the Fresh Air Fund; Community Transformation Grant; Brooklyn Borough Lead Organization; Bedford Stuyvesant Restoration Corporation; Q Fitness; and the New York State District Public Health Office, which provided flyers and donated materials.