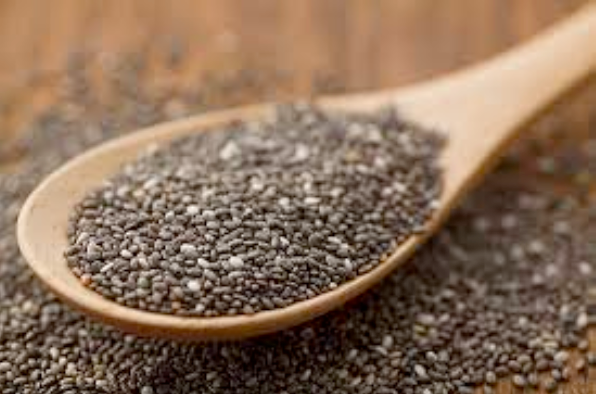 What Is Chia?
Chia is an edible seed that comes from the desert plant Salvia Hispanic. "Chia" means strength, and folklore has it that these cultures used the tiny black and white seeds as an energy booster.
Are they Healthy?
Chia seeds are a concentrated food containing healthy omega-3 fatty acids, carbohydrates, protein, fiber, antioxidants, and calcium. Chia seeds are an unprocessed, whole-grain food that can be absorbed by the body as seeds (unlike flaxseeds).
One ounce (about 2 tablespoons) contains 139 calories, 4 grams of protein, 9 grams fat, 12 grams carbohydrates and 11 grams of fiber, plus vitamins and minerals. They are a powerhouse of  antioxidants.
What Do they Taste Like and How Do I Eat Them?
They have a mild, nutty flavor so it makes them easy to add to foods and beverages. They are most often sprinkled on cereal, sauces, vegetables, rice dishes, or yogurt or mixed into drinks and baked goods. They can also be mixed with water and made into a gel.
Should I Try Try Chia?
Try them to see if you like them. If you like the flavor use chia seeds in foods, not as a supplement. They boost the fiber, protein, calcium, antioxidants, and omega-3s in your diet.
Oatmeal with Almond Milk and Chia Seeds
Try this recipe….. it is a great breakfast alternative!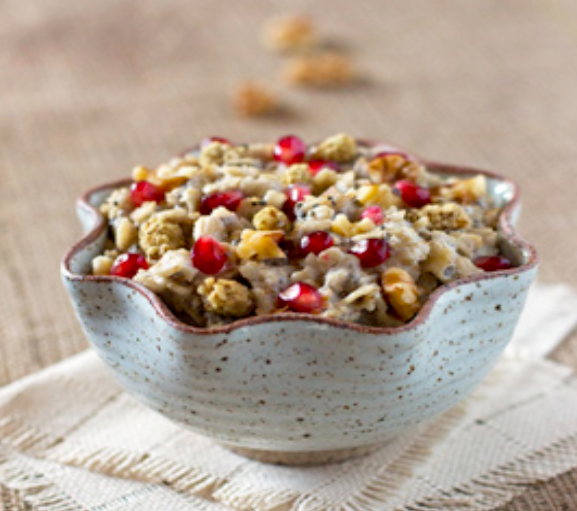 Makes 1 serving
Ingredients
• 1 cup Unsweetened Almond Milk
• ó cup Old Fashioned Oats (eg: Quaker Oats)
• 1 tablespoon Chia seeds
• 2 tablespoons unsalted nuts like walnut, almonds, macadamia nuts, etc.
• 2 tablespoons dried or fresh fruit
Instructions
1. Place almond milk in a small saucepan and let it come to a boil.
2. Stir in the oats. Cook about 5 minutes over medium heat, stirring occasionally.
3. Before taking it off the heat, add the chia seeds and give it a stir.
4. Place it in a bowl and stir in the nuts and dried fruits.
Source: http://www.foolproofliving.com/oatmeal-with-almondmilk-and-chia-seeds/