Summer has arrived, and with longer days and warmer weather comes a new crop of fresh produce. It is a good time to "summer clean" your diet and start introducing the summertime fruits and veggies that incorporate the jewels of summer.
If you are tired of apples, bananas and root vegetables, there are some nice summer produce choices readily available. Brightly-colored produce making more of an appearance at our grocery stores or farmer's markets include apricots, strawberries, asparagus, cherries and more. The more colorful the fruit or vegetable, the more vitamins and minerals it has.
Check out what local produce is in season by using the following link.
In-season produce reaps the most nutritional value so here's what to look for in the produce aisle or at the local farmers' market.
Strawberries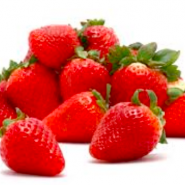 Although strawberries are available year-round in most areas of the country,their peak season is from April until June. These sweet, juicy berries are nutritional jewels that provide 49 calories per cup, 3 grams of fiber and are rich in vitamin C. In fact 1 cup provides 150% of your daily vitamin C needs.
For the best flavor, buy strawberries grown close to home since they are likely to be fresher and suffer less damage in transit. Strawberries should be plump, firm, well shaped, and uniformly colored. A sweet addition to salads, dressings, or even a main meal, strawberries "take the cake" and save your waistline as a light dessert.
Asparagus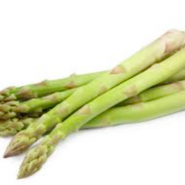 In the 16th century, King Louis XIV of France was so fond of this delicacy, that he ordered special greenhouses built so he could enjoy asparagus all year round! Dubbed the "food of kings", asparagus definitely have a royal nutritional profile. Low in fat and high in fiber, these tender stalks provide 27 calories per cup, 3 grams of fiber and are a good source of iron and B vitamins.Asparagus are at their peak from March through June but can be purchased year-round. Once harvested, asparagus deteriorate rapidly, so place them in cool storage to retain freshness and nutrition. Delicious roasted, grilled, or lightly sautéed in olive oil, these seasonal spears make a tasty addition to any meal.
Sweet Cherries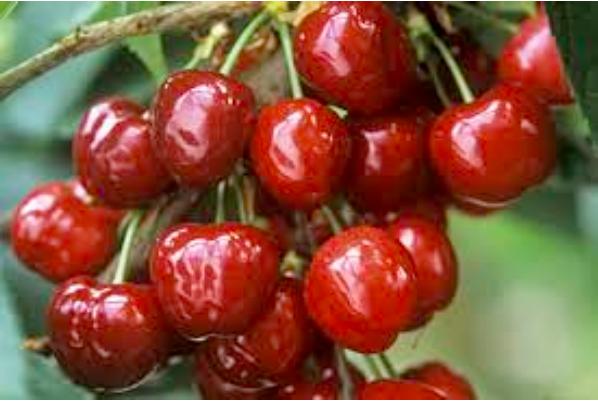 Succulent sweet cherries are only available during the late spring and early summer, so make sure to enjoy your fill. Sweet cherries provide 87 calories per cup, 3 grams of fiber and are a good source of potassium.The intense color of cherries is due partly to their anthocyanin content. Anthocyanins are a type of plant chemical (phytochemical) that are believed to be high in antioxidant activity. The best cherries are large (an inch or more in diameter), plump, firm, and rich in color and are equally delicious as a snack or dessert.
Radishes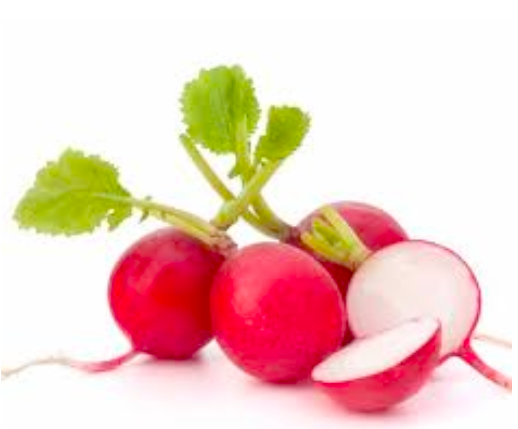 For a burst of flavor with very few calories, look no further than the radish. Radishes are root vegetables with a distinctive flavor that ranges from mild to sharp, depending on variety. One cup of sliced red radishes will give you 19 calories and about 30% of your daily vitamin C requirement. To choose the best, pick radishes that are deep in color with solid roots. This root vegetable is a flavorful addition to soups, condiments, and cooked dishes. You can also eat the green tops, which lends a peppery taste to salads.
Fava Beans (Broadbeans)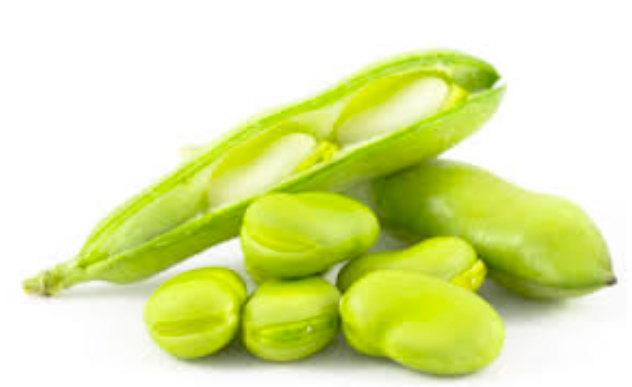 With their rich, hearty flavor, fava beans are a terrific addition to soups, salads, or main dishes. Due to their high protein and fiber content, these beans help to keep you feeling full for longer. One-half cup cooked fava beans provides 95 calories and 7 grams of protein.
Young favas can be shelled and eaten raw or cooked, but more mature favas must be both shelled and skinned, as the skins are too tough to eat.
Apricots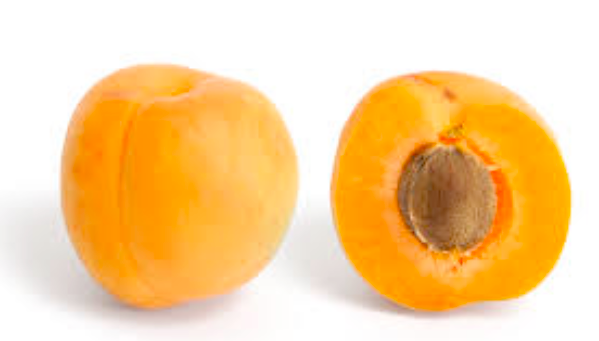 Apricots are delicious and nutritious. Two apricots contains about 34 calories, and provides a boost of beta-carotene, potassium, vitamin C, and fiber.
The peak season for this fresh fruit is from May to August. Sandwiches, snacks, jams, salsas, and salads will all be just a bit sweeter and delicious with apricots.
Great Tasting Recipes
Try some of these flavorful recipes, to make simple dishes in minutes.
Oven-Roasted Asparagus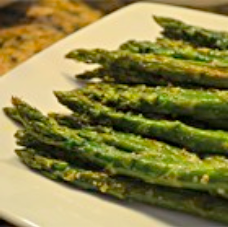 Prep Time: 10 Minutes
Cook Time: 15 Minutes
Ready In: 25 Minutes
Servings: 4
INGREDIENTS:
1 bunch thin asparagus spears, trimmed
3 tablespoons olive oil
1 1/2 tablespoons grated Reduced Fat Parmesan cheese (optional)
1 clove garlic, minced (optional)
1 teaspoon sea salt
1/2 teaspoon ground black pepper
1 tablespoon lemon juice (optional
DIRECTIONS:
Preheat an oven to 425 degrees F. Place the asparagus into a mixing bowl, and drizzle with the olive oil. Toss to coat the spears, then sprinkle with Parmesan cheese, garlic, salt, and pepper. Arrange the asparagus onto a baking sheet in a single layer.Bake in the preheated oven until just tender, 12 to 15 minutes depending on thickness. Sprinkle with lemon juice just before serving.
Source: adapted from http://allrecipes.com/Recipe-Tools/Print/Recipe.aspx?recipeID=214931&origin=detail&servings=4&metric=false
Roasted Chicken With Asparagus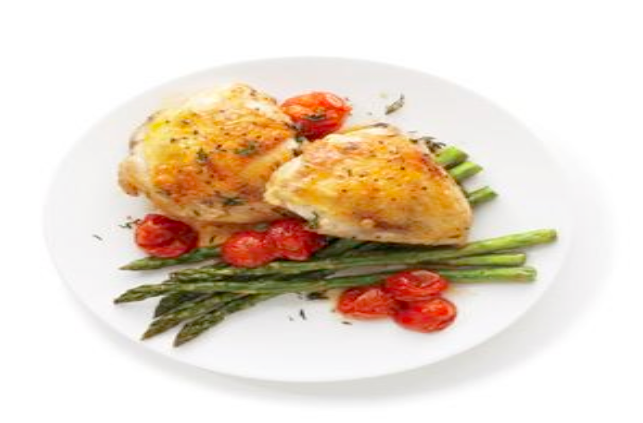 Prep Time:  10 Minutes
Cook Time: 15 Minutes
Ready In: 45 Minutes
Servings: 4
INGREDIENTS:
1 tablespoon olive oil
8 bone-in chicken thighs (2 1/2 pounds)
kosher salt and black pepper
1 bunch asparagus, trimmed
1 pint grape tomatoes
1 tablespoon fresh thyme, plus more for serving
DIRECTIONS:
Heat oven to 400° F.
Heat the oil in a large ovenproof skillet over medium-high heat.
Season the chicken with . teaspoon salt and . teaspoon pepper.
In batches, cook the chicken, skin-side down, until browned and crisp, 8 to10 minutes. Transfer to a plate.
To the skillet, add the asparagus, tomatoes, and thyme. Top with the chicken and roast until cooked through, 20 to 25 minutes. Serve sprinkled with thyme
Source: http://www.realsimple.com/food-recipes/browse-all-recipes/roastedchicke
asparagus
Radish Dip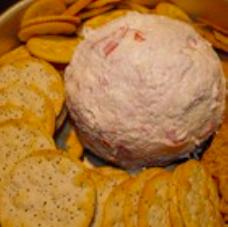 Prep Time: 10 minutes
Ready In: 10 Minutes
Servings: 16
INGREDIENTS:
4 cloves garlic, peeled
6 radishes, quartered
2 (8 ounce) packages lite or non-fat cream cheese, softened
DIRECTIONS:
Place garlic in the container of a food processor, and pulse until finely minced.
Add radishes, and mince.
Add lite or non-fat cream cheese, and mix until well blended.
Transfer to a serving dish, and chill until serving.
Serve with whole grain crackers or celery or carrot sticks.
Source: adapted from : http://allrecipes.com/Recipe-Tools/Print/Recipe.aspx?recipeID=67716&origin=detail&servings=16&metric=false
Fresh Apricot Fruit Smoothie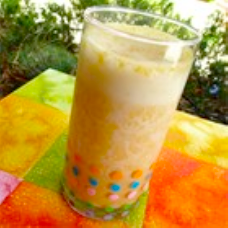 Prep Time: 5 Minutes
Ready In: 5 Minutes
Servings: 3
INGREDIENTS:
3 fresh apricots, pitted and diced
1 banana, diced
1 cup low-fat milk
10=13 cubes ice
DIRECTIONS:
Blend the apricots, banana, milk, sugar, and ice in a blender until smooth, thick, and frosty.
Source: Adapted from: http://allrecipes.com/RecipeTools/Print/Recipe.aspx?recipeID=215119&origin=detail&servings=3&metric=false
How To Cook Fresh Fava Beans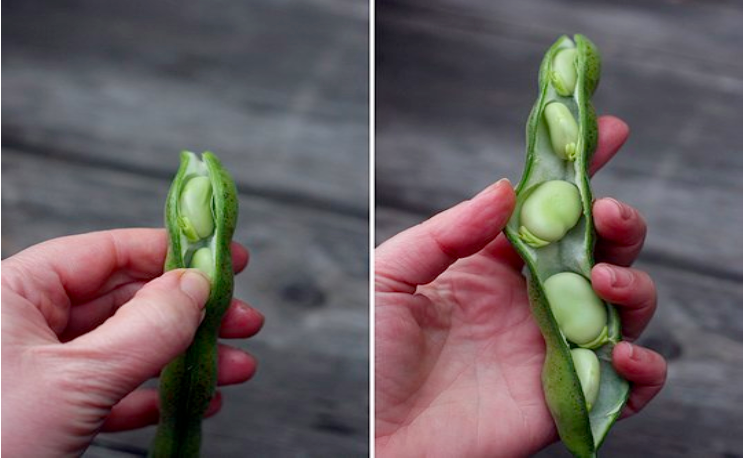 DIRECTIONS:
Pull off the top and "unzip" the seam of the bean pod
Open the pod and remove the beans. There are usually 4 to 5 beans per pod.
Blanch them in boiling water for 30 seconds, and then transfer to an ice bath to stop the cooking process.
The waxy coating will slip right off.
The finished beans are now ready for most recipes.
Fava Bean Salad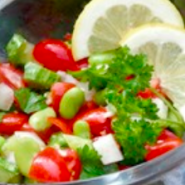 Prep Time: 20 Minutes
Ready In: 20 Minutes
Servings: 4
INGREDIENTS:
2 cups cooked fresh fava beans or 1 (19 ounce) can, drained
2 medium fresh tomatoes, chopped
1 small onion, diced
1 cucumber, diced
2 cloves garlic, minced
1/4 cup chopped fresh parsley
1 lemon, juiced
3 tablespoons olive oil
1 teaspoon ground cumin
salt and black pepper to taste
DIRECTIONS:
Combine fava beans, tomatoes, onion, and cucumber in a salad bowl.
Toss with garlic, parsley, lemon juice, and olive oil.
Season with cumin, and salt and pepper to taste.
Source: Adapted from : http://allrecipes.com/Recipe-Tools/Print/Recipe.aspx?recipeID=69097&origin=detail&servings=4&metric=false