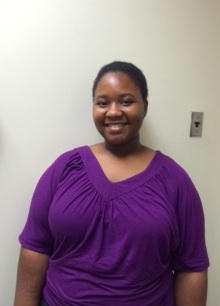 Chastity is a 15 year old female who has been in our LLLR program since July 2010. Her BMI was significantly elevated at 44.44 in July 2010 and this lead to her developing a kidney dysfunction. The doctors at LLLR explained to her the need to change her lifestyle and become physically active if she did not want to go on dialysis. She had a kidney biopsy in November, 2010 when she was diagnosed with Focal Segmental Glomerulosclerosis Stage I. Chastity and her mother decided to take this advice seriously. She has been following the medical and dietary advice such as, cutting down her juice intake, increasing fiber intake and increasing her intake of vegetables and fruits. She has also increased her physical activity which helps her in being an active member of girl scouts.
She has been participating in LLLR exercise program at BRC (Brownsville Recreation Center) on Fridays and Saturdays. In addition, she exercises for 2 hours per day. She states the best part of LLLR is that she enjoys  making friends in the exercise program. She gets a chance to motivate the younger ones to exercise and follow nutrition advice.
Chastity is doing well in her school activities and enjoys life. She is really friendly in her interactions with other people and very close to her mother. Mrs. Blair also exercises with her at BRC and since she started the program, she has made a lot of changes in her daily activities and household. Moreover, Chastity is losing weight at a steady pace and her kidney functions has been stable. This is great news for the entire family
It is really encouraging to see our participants succeed and we are proud of her.