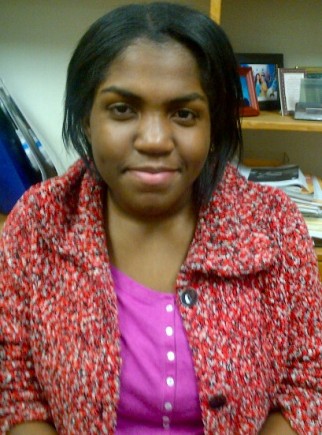 Tanisha is 15 years old and has been in our program since 2012. When she began her journey she weighed 189.5 lbs, her height was 5 feet 1 inches tall and her BMI was 34.4. Her doctor, Dr. Coulanges, referred her to our program because she wanted to change her lifestyle. Tanisha was motivated to lose weight and improve her eating habits to improve her health. Another big motivator: she was going to be starting high school that year.
She eliminated soda, cakes, cookies (except for special occasions) and junk food from her diet. She also stopped eating after 6 p.m., started drinking lots of water and exercising more. One of the great things that she learned and has implemented was reading food labels. This has really helped her to make the right food choices.
She said her friends have really noticed the difference in her, they support and encourage her. Her family has been instrumental in her success. They also changed the way they eat and now eat the same food that she does, making it easier for her to stay focused. Her mom used to fry a lot of foods prior to her starting the Live Light program. Now they eat more salads and whole breads.
Currently she weighs 158.3 pounds and her BMI is now 28.0. Tanisha wants to lose another 15 pounds. With all the work and commitment she has shown, she will be able to do it.
The Live Light team is really proud of her success.