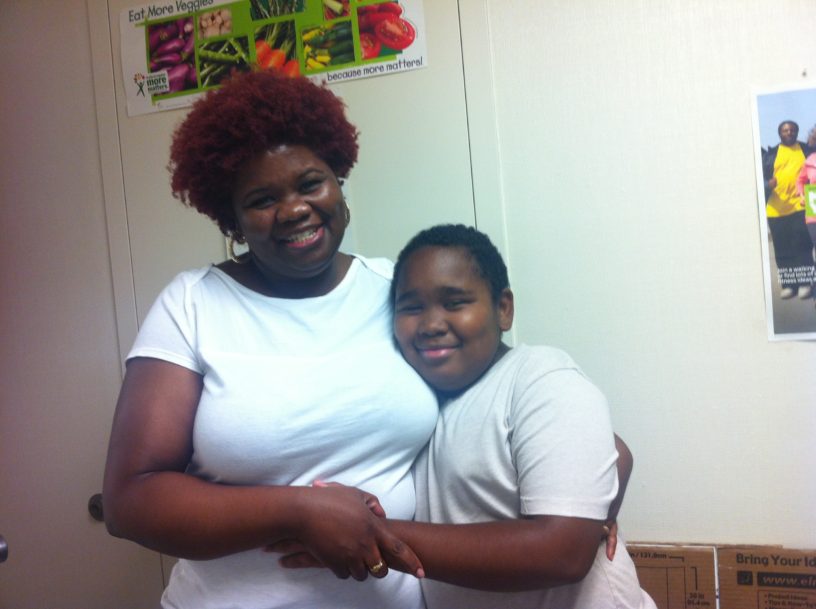 At first, Steven didn't want to go to the Live Light Live Right summer camp program. He was very stubborn and combative about the idea, his mom said. Before camp, his mom had difficulty explaining to him benefits of eating fruit, drinking water, and moving more.
But all that changed once he started camp. He has been exercising and has changed his eating habits completely. He now eats fruit, smaller portion sizes and hardly eats any junk food at all. He says that Miss Ebony and Miss Kim were very encouraging. They told him "no junk" and encouraged him to snack on granola bars and water. His mom says he has never consumed as much water as he does now!
Stepping and Zumba were some of his favorite parts of the exercise at camp. Ebony told Ms. Nelson that Steven didn't complain, and participated in everything that was thrown at him. Because of his hard work, his triglycerides and cholesterol dropped, and are now in the normal range. Not only was camp a success, but Steven wants to go back next summer. Now that camp is over, he is exercising at the Y.
Because of Steven's success, his mom  started making changes in her  life, too. She started walking in the park and lost weight. She says she is feeling great. She wants to be a role model for Steven, and not just tell him to exercise. Ms. Nelson's own mom, Steven's grandmother, passed away a year ago due to diabetes and high blood pressure, and her weight contributed to that. She doesn't want anyone else to suffer from those problems.
Ms. Nelson cannot say enough good things about the Live Light summer camp. She thinks it's so beneficial because so many kids have problems like Type II diabetes, which will cost a lot in heath care and treatment. But teaching kids good lifestyle habits while they are young will help reduce their chances of developing these serious chronic diseases. Not only will she be sending Steven back next summer, but her niece will be joining him as well.