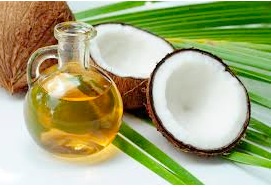 Written By Judy E. Marshel, PhD, RD, CDN
Coconut oil, previously shunned by the health and wellness community for its high saturated fat content, is now a staple cooking oil in many households. It can be found not only in specialty health food stores, but at most local grocers as well.
While many healthy professional tout the benefits, many organizations such as the American Heart Association and the USDA continue to caution consumers against all tropical oils, including coconut oil.