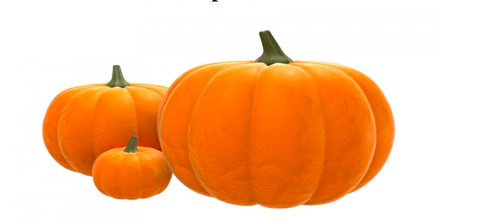 Did you know that over 1.5 billion pounds of pumpkin are produced each year in the United States? That the world's largest pumpkin was more than five feet in diameter and weighed over 1,800 pounds? That each pumpkin has about 500 seeds and takes between 90 and 120 days to grow?
If you are looking to add pumpkin to your diet, keep in mind there are over 45 different varieties of pumpkin and that they are part of the winter squash family. They range in color from red, yellow, and green, and have names like Hooligan, Cotton Candy, and Orange Smoothie.
What Can You Do With A Pumpkin
If the only thing you have ever done with pumpkin is carve it and fill it with a candle, you are not alone. Many people tend to think of pumpkins as little more than just a holiday decoration or a pie filling, but you may want to rethink this plump orange plant.
While pumpkins can seem spooky in their Jack-o-lantern state, don't be fooled… they're actually one of the most nutritious fruits out there. Loaded with antioxidants and disease-fighting vitamins, these gourds aren't just for carving, making them a superfood.
Pumpkins are an extremely nutrient dense food, meaning it is chock-full of vitamins and minerals, yet low in calories. Take a look at the table below to see their outstanding nutrient contributions.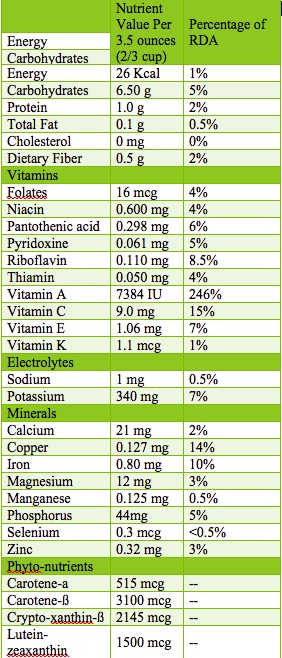 (Source: USDA National Nutrient data base)
There are many creative ways pumpkin can be incorporated into your diet, including desserts, soups, salads, preserves and even as a substitute for butter. Some suggestions include:
Make your own pumpkin puree instead of buying canned (recipe below)
Use pumpkin puree or canned pumpkin in place of oil or butter in any baking recipe
Make a quick treat of pumpkin chocolate yogurt by combining Greek yogurt, pumpkin puree or canned pumpkin, a drop of stevia, cinnamon and cocoa powder.
Recipes You May Want to Try
Pumpkin Puree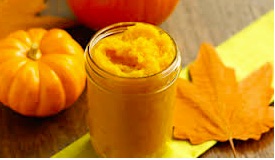 This is a simple method for preparing pureed pumpkin. The pumpkin may be stored in the freezer for later usage in pies, muffins, etc.
Ingredients:
Directions:
Preheat oven to 325 degrees F (165 degrees C).
Cut the pumpkin in half, stem to base. Remove seeds and pulp. Cover each half with foil.
Bake in the preheated oven, foil side up, 1 hour, or until tender.
Scrape pumpkin meat from shell halves and puree in a blender. Strain to remove any remaining stringy pieces. Store in the freezer in freezer safe bags.
Banana and Pumpkin Smoothie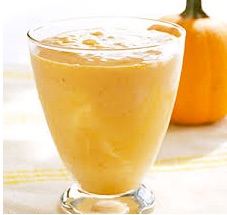 Servings: 1
Skip the pumpkin pie blizzard (a small size is 600 calories!) and swap in this healthy and creamy combination of sweet and savory to satisfy your pumpkin dessert craving.
Ingredients:
½ cup canned pumpkin
½ banana
½ cup skim milk
¼ tsp. pumpkin pie spice
½ tbsp. Stevia
¼ tsp. cinnamon
¼ tsp. vanilla extract
½ crushed ice
Directions:
Combine all ingredients in a blender.
Serve
Read more at Source
Pumpkin and Chia Seed Oatmeal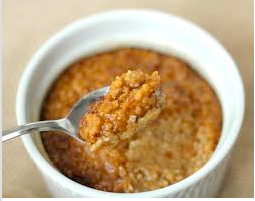 Servings: 1
Mixing some pumpkin puree into your oatmeal is a great way to start your morning. One serving of this pumpkin and chia seed oatmeal provides 10 grams of fiber and over 100 percent of your daily requirement for vitamin A.
Ingredients:
1/2 cup rolled oats
1 cup water
1/2 tsp. Pumpkin Pie Seasoning
½ cup pumpkin puree
1/2 cup nonfat milk
Directions
Combine the oats and 1 cup water in a microwave-safe bowl and cook according to package directions.
Add the pumpkin puree, chia seeds, milk and pumpkin spice seasoning.
Mix thoroughly and microwave until hot, about 1-2 minutes.
*Add an extra 1/4 to 1/2 cup water if a thinner consistency is desired.
Savory Pumpkin Casserole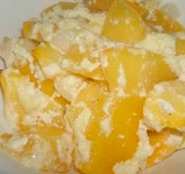 Servings: 6
Ingredients
1 (2 pound) pumpkin
1 large onion, finely chopped
2 tablespoons unsalted butter, melted
1/2 teaspoon salt
1/4 teaspoon ground white pepper
2 eggs
3/4 cup lw-fat milk
3/4 cup farmer's cheese or low-fat ricotta cheese 
Directions
Preheat the oven to 375 degrees F (190 degrees C). Coat a large baking dish with oil or cooking spray.
Cut pumpkin in half, and remove seeds; cut into 1/4 inch thick slices. Peel slices, and place pumpkin slices into a large bowl. Toss with onion and melted butter, and season with salt and white pepper. Arrange in prepared baking dish.
Bake pumpkin in preheated oven for 30 minutes. In a mixing bowl, beat eggs with milk and cheese; pour mixture over pumpkin in baking dish. Continue baking for 20 minutes, or until golden brown.
Healthy Pumpkin Pie Custard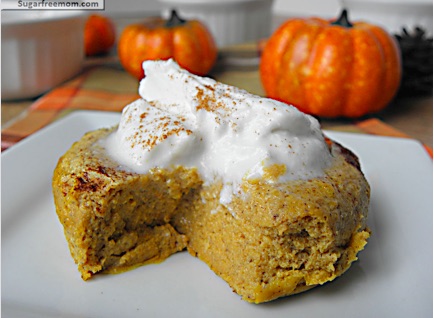 Serves 6
Serving Size: 1
Ingredients
1 can (15 ounce) pumpkin
1/2 cup 1% milk
4 beaten eggs
1/2 teaspoon salt
2 teaspoons vanilla extract
2 teaspoons pumpkin spice
1 teaspoon vanilla liquid stevia
Optional toppings: Dairy Free Whipped Cream, Sprinkle of nutmeg
Directions:
Preheat oven to 350 degrees.
Spray 6 ramekin or custard cups with nonstick cooking spray.
In a large bowl mix together pumpkin, milk, eggs, spices and stevia.
Pour evenly into ramekins.
Bake for 40 minutes or until a knife comes out clean.
Best served cold. Top with dairy free whipped cream! Sprinkle with more nutmeg!
Healthier Pumpkin Pie: Low Calorie & Low Sugar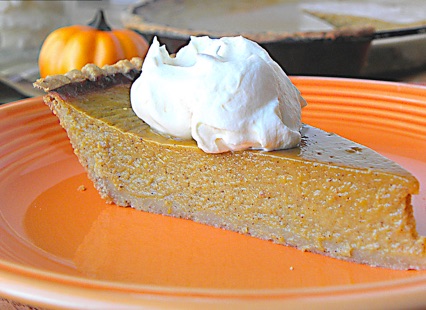 Serves 8
Serving Size: 1/8th of pie
Ingredients
1 can (15 ounce) canned pumpkin or 2 cups fresh
1/2 cup 1 % milk
4 beaten eggs
1/2 teaspoon salt
2 teaspoons vanilla extract
2 teaspoons pumpkin spice or mix together nutmeg, cinnamon, cloves
1 teaspoon vanilla liquid stevia
Directions:
Prepare your crust from the recipe above.
Preheat oven to 350 degrees.
Lay aluminum foil over the pie crust and add pie weights or raw dry beans, about 2 pounds.
Spread beans over the bottom of the pie on foil.
Place pie plate onto a baking sheet. Bake the crust for 10 minutes then remove the foil and beans and bake another 10 minutes.
While the crust is baking prepare your filling. Mix all ingredients together in a bowl.
Pour filling mixture into the crust.
Bake for 45 minutes -1 hour or until center is set.
Cool to room temperature on wire rack.
Refrigerate until ready to serve.
Enjoy!