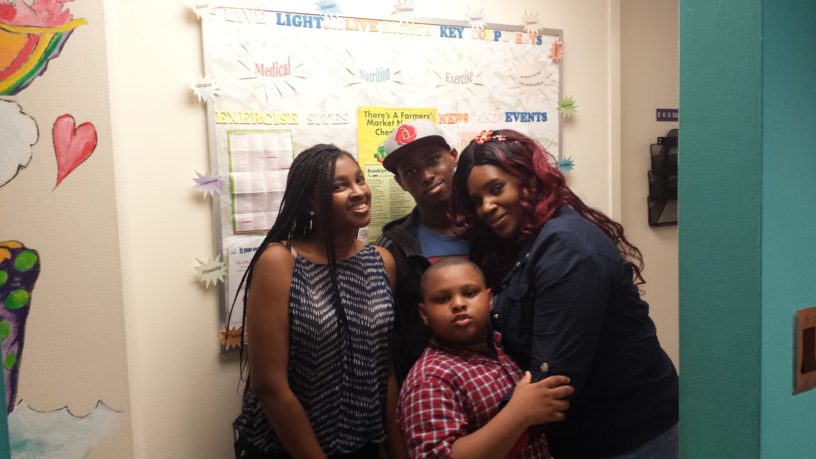 The Edwards family has been with Live Light Live Right for the past 8 years, they have two girls 16 years old and one son, 8 years old. Mom has had her own struggles with weight and had bariatric surgery several years ago. That is what makes this even more personal for her, she stated, "She does not want her kids to go through what she has gone through herself." They all feel that Live Light Live Right has made them more conscious about what they should be eating and how to have more balanced meals. The children have been able to build up their confidence and find friends that understand their struggles.
These children have felt the struggles of obesity by being bullied by their peers and made to feel like they don't fit in at school. The obesity has given them poor self-esteem and limited activities in their lives. One of the 16-year old daughters wanted to be a model and because of her weight she has not been able to pursue that dream. All of the children have been faced with many obstacles, including sports because of the weight they carry it becomes very difficult for them to breath and they have a great deal of pain in their bodies.
These obstacles have allowed them to preserve and motivate them to want to make changes in their lives. Live Light Live Right has provided the tools for them; they took them and made the changes to have healthier lifestyles.
To learn more about how you can make a difference in your child's life, call us at 718-221-1598.