Written By: Judy Marshel, PhD, RD, CDN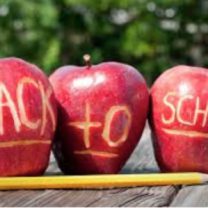 Many families make healthy eating a priority during the summer months – when fresh produce and seasonal products are readily available. Yet, when the school year begins, you may find it daunting to prepare nutritious meals.
With another school year just around the corner, most families are preparing for the busyness that will once again be "life."
To get started, begin thinking ahead so you can plan and have healthy foods available.
Below are some tips that you can use to encourage consumption of nutrient-rich foods- the fuel kids need to learn throughout the school year.
Start with breakfast – Research continually shows that eating a healthy breakfast kick starts the day! Not only is it energizing, but it helps to improve concentration and learning. Plus it provides the key nutrients they need for growth and development. Whether they eat at home or at school, be sure children eat a nutritious breakfast every day. Some favorites include a yogurt parfait, high fiber unsweetened cereal with fresh fruit and low-fat milk, a smoothie made with fresh fruit and low-fat yogurt or milk or a slice of whole wheat toast with peanut butter topped with sliced banana.
Review the school breakfast and lunch menus – If your child eats in school, take time to go over the weekly (or monthly) menu with your children. Identify which breakfast and lunches they will eat so you can prepare accordingly.
Pack lunches together – If your kids don't like the school lunch, encourage your kids to pack their own lunches with foods they like. Kids tend to eat their lunch if they have picked the foods out themselves. Build a healthy lunch – focusing on foods such as whole grains, fruits, vegetables, lean Protein (chicken, turkey, fish) and low-fat dairy foods.
When packing lunch, choose a bright and happy lunchbox. One with compartments will allow you to separate fruits, salads, and sandwiches. Thermal packaging will keep food hot or cold.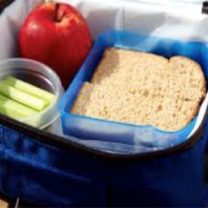 Plan the weekly menu – Plan the meals for the week. This is especially important for working and stay-at-home moms alike so you have healthy food available for your family.
To help save time, prepare a grocery list. When you have the ingredients you need to prepare the recipe you planned, weekly dinners come together more smoothly. For those nights with sports practices or parent-teacher conferences, choose meals that are easy to prepare, such as homemade pizza or taco bars, or a Grilled Chicken salads or breakfast for dinner, as an egg white omelet.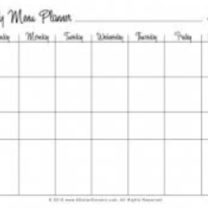 Take kids to the grocery store – This gives them an opportunity to choose healthy foods they will enjoy. If they are involved in the decision-making, they are more likely to eat it.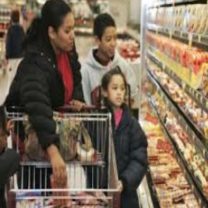 Prep on the weekends – When time is limited during the week, we are less likely to take the time to wash fresh produce or peel and cut the carrots we purchased. Use the time after family grocery store outings to prepare healthy foods for the week. Wash, peel and chop carrots, peppers or celery and place them in reusable, sealable plastic containers for an easy snack of veggies and yogurt dip. Or wash, de-stem and slice strawberries for easy use in smoothies or for topping cereal or yogurt parfaits. Healthy eating is easier when we have taken the steps to make nutrient-rich food the convenient choice.
Plan healthy snacks – Talk with kids about what healthy snacks they like and make sure some of these options are readily available and easy to grab when the kids get home from school. If the celery is already washed and ready to eat, talk about making ants on a log (celery + peanut butter + raisins). Also, make sure to stock your fridge with items such as string cheese and individual yogurts – a favorite snack for growing kids.
Satisfy that sweet tooth. Mandarin oranges, blueberries, strawberries, and pineapple chunks are satisfying substitutes for the ever-popular apple. And don't forget that a small piece of dark (not milk) chocolate is a brain-booster, rich in plant flavonoids that act as antioxidants and improve circulation.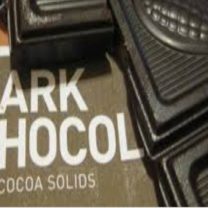 Stay hydrated. Forget the sugary fruit juices and sports drinks. There's no substitute for a bottle of water,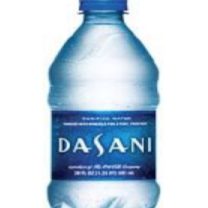 Try incorporating these simple tips for feeding families right during the school year with little preparation.
Simple Recipes
Ready to get started? Check out the recipes below.
Cheese Grits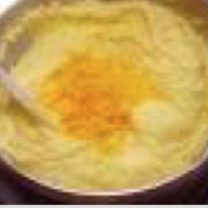 Makes 2 servings, about 1 cup each | Total Time: 20 minutes
Ingredients
• 1 cup nonfat or low-fat milk
• 1 cup water
• Pinch of salt
• 1/3 cup quick cooking grits
• 1/4 cup grated extra-sharp Cheddar cheese (light, reduced fat or low fat, divided
Preparation
1. Combine milk, water and salt in a saucepan over medium heat; heat until almost boiling.
2. Reduce the heat to low, whisk in grits and cook, whisking constantly, until they start to thicken, 3 to 4 minutes.
3. Remove the pan from the heat and whisk in 2 tablespoons cheese.
4.Cover and let stand until most of the liquid has been absorbed and the grits are creamy, 2 to 3 minutes.
5. Divide between 2 bowls, sprinkle with the remaining 2 tablespoons of cheese and serve.
Note:
Try using regular grits rather than instant grits, as they are more nutritious. This would require about 20 minutes of cooking as compared to 2-3 minutes.
Adapted from: http://www.eatingwell.com/recipes/cheese_grits.html
Lunch: Garden Ham or Turkey Wrap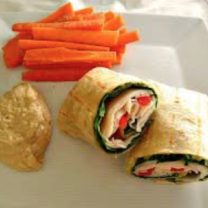 Makes: 4 wraps
Ingredients
• 4 whole-wheat wraps (8 inches)
• 2 cups shredded ham or turkey
• ½ cup shredded carrots
• 1 avocado, thinly sliced
• 1 cup baby spinach leaves
• ¼ cup of your favorite fat-free/low-fat dressing (about 1 tablespoon per wrap)
Preparation
1. Place wraps side by side on a flat surface. Divide turkey or ham into four portions (about ½ cup each). Place a portion
of ham or turkey on each wrap.
2. Top each wrap with carrots, avocado, and spinach. (Have an adult help with the chopping.)
3. Drizzle dressing evenly over each wrap.
4. Roll each wrap up tightly and cut on the diagonal.
5. Serve immediately or wrap tightly in aluminum foil and refrigerate for lunch the next day.
Source: modified from http://kidshealth.org/PageManager.jsp?dn=KidsHealth&lic=1&ps=307&cat_id=20229&article_set=77014#cat208164
Dinner: Easy Garlic and Rosemary Chicken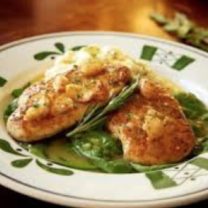 Makes 2 servings
Ingredients
• 2 skinless, boneless chicken breasts
• 2 cloves garlic, chopped
• 2 tablespoons dried rosemary
• 1 tablespoon lemon juice
• Salt and pepper to taste
Preparation
1.Preheat oven to 375 degrees F
2.Cover the chicken breasts with garlic, then sprinkle with rosemary, lemon juice, and salt and pepper to taste
3.Place in a 9×13 inch baking dish and bake in the preheated oven for 25 minutes or until done and juices run clear (baking
time will depend on the thickness of your chicken breasts).
Source:http://allrecipes.com
Snacks: Ants on a Log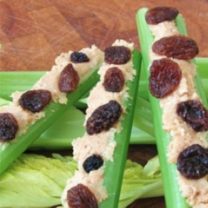 Makes 10 servings
Prep Time 5 minutes
Ingredients
• 
5 stalks celery
• 1/2 cup peanut butter
• 
1/4 cup raisins
Preparation
1. Cut the celery stalks in half.
2. Spread with peanut butter.
3. Sprinkle with raisins.
Source:
http://allrecipes.com/Recipe/Ants-on-a-Log/Detail.aspx?evt19=1&referringHubId=12155
Frozen Yogurt Pops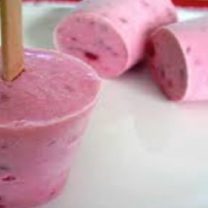 Makes: 3 to 4 servings
Serving size: 1 pop
Prep time: about 1 to 2 hours
Ingredients:
1 8-oz. container of your favorite flavor of yogurt
Utensils:
small paper cups
wooden popsicle sticks (available in craft stores)
plastic wrap
Preparation
1. Pour yogurt into paper cups. Fill them almost to the top.
2. Stretch a small piece of plastic wrap across the top of each cup.
3. Using the popsicle stick, poke a hole in the plastic wrap. Stand the stick straight up in the center of the cup.
4. Put the cups in the freezer until the yogurt is frozen solid.
5. Remove the plastic wrap, peel away the paper cup, and eat your pop!
Source: http://kidshealth.org/kid/recipes/recipes/yogurt_pops.html#cat20229
Enjoy a happy, healthy school year!