Written By: Judy Marshel, PhD, RD, CDN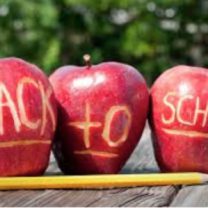 Many families make healthy eating a priority during the summer months – when fresh produce and seasonal products are readily available. Yet, when the school year begins, you may find it daunting to prepare nutritious meals.
With another school year just around the corner, most families are preparing for the busyness that will once again be "life."
To get started, begin thinking ahead so you can plan and have healthy foods available.
Below are some tips that you can use to encourage consumption of nutrient-rich foods- the fuel kids need to learn throughout the school year.