Written by: Stephanie Chan; BS in Neural Science,
MPH candidate Suny Downstate school of public Health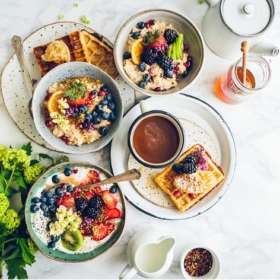 It may be tempting to skip breakfast, especially if you are running late on time in the mornings or are interested in losing weight. However, eating breakfast instead of skipping it can actually help you weigh less! Let's quickly go through the reasons why.